Your Business Deserves a Professional Look
As web developers, we've seen so many websites have to settle for either stock images or photos come out of smartphones. The impressive smartphones camera resolution nowadays has encouraged people to think that, when it comes to taking photos of their businesses, they can get away with DIY. As photographers, we can easily tell you that there's simply no comparison in the storytelling capability between a smartphone and a pro camera. If your business is what you've been putting your heart and soul into, it deserves to be presented professionally online, so hire someone who knows photography the best because genuine images will eventually pay for themselves.
Real Photos Works for Local Businesses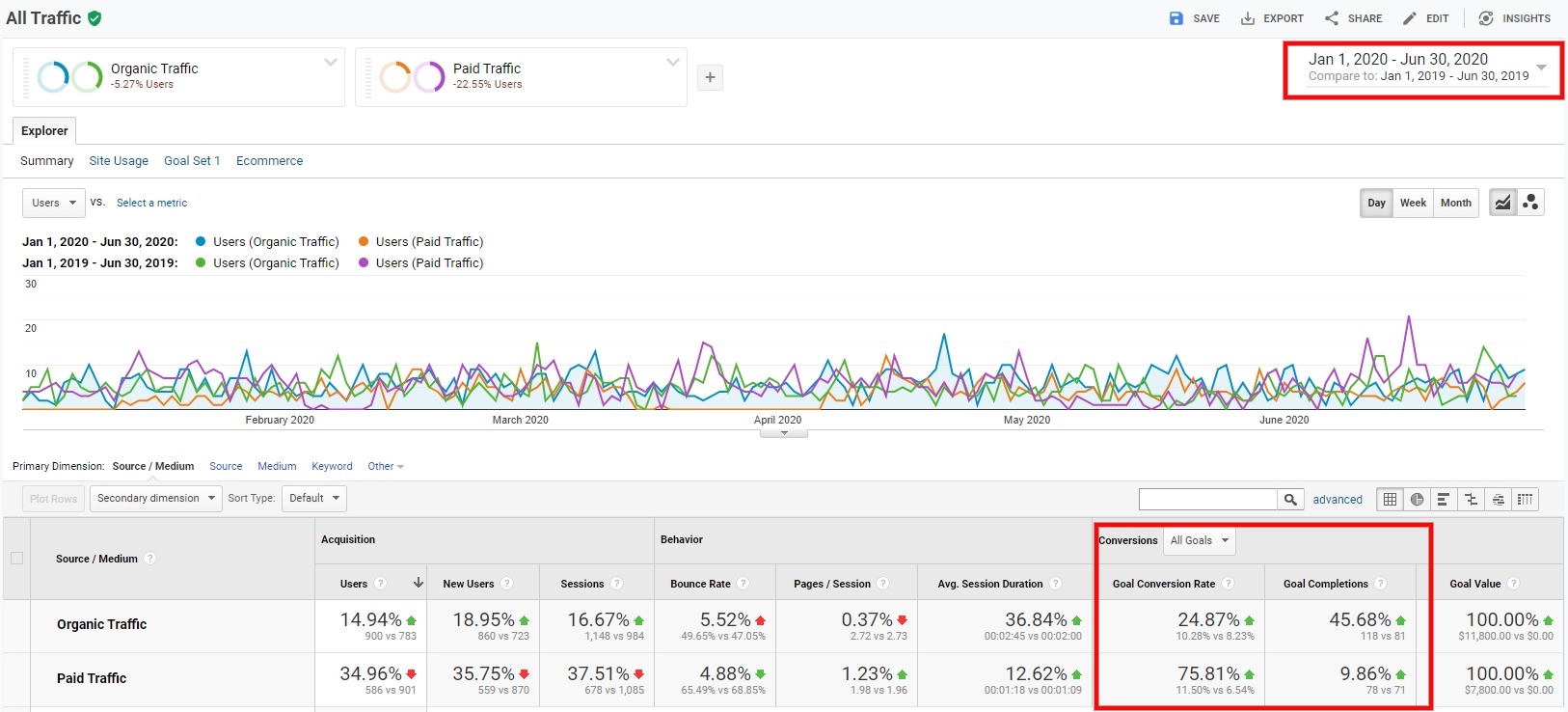 Above screen capture was taken from one of our clients who recently refreshed their website with our web design and business photography services, which was completed in early January 2020. Comparing the goal conversion rate and total goal completions between Jan 2020 -Jun 2020 and Jan 2019 – Jun 2019, in spite the devastating impact of COVID-19 pandemic, we still see an impressive conversion increase in both organic paid traffic. At eHarvest, we don't make assumptions – we back up our strategy and recommendations with real data. As we can see clearly that the investment of business photography will not only bring you more business bur also decrease your marketing expense such as the cost of PPC campaigns. Let's look at the next example.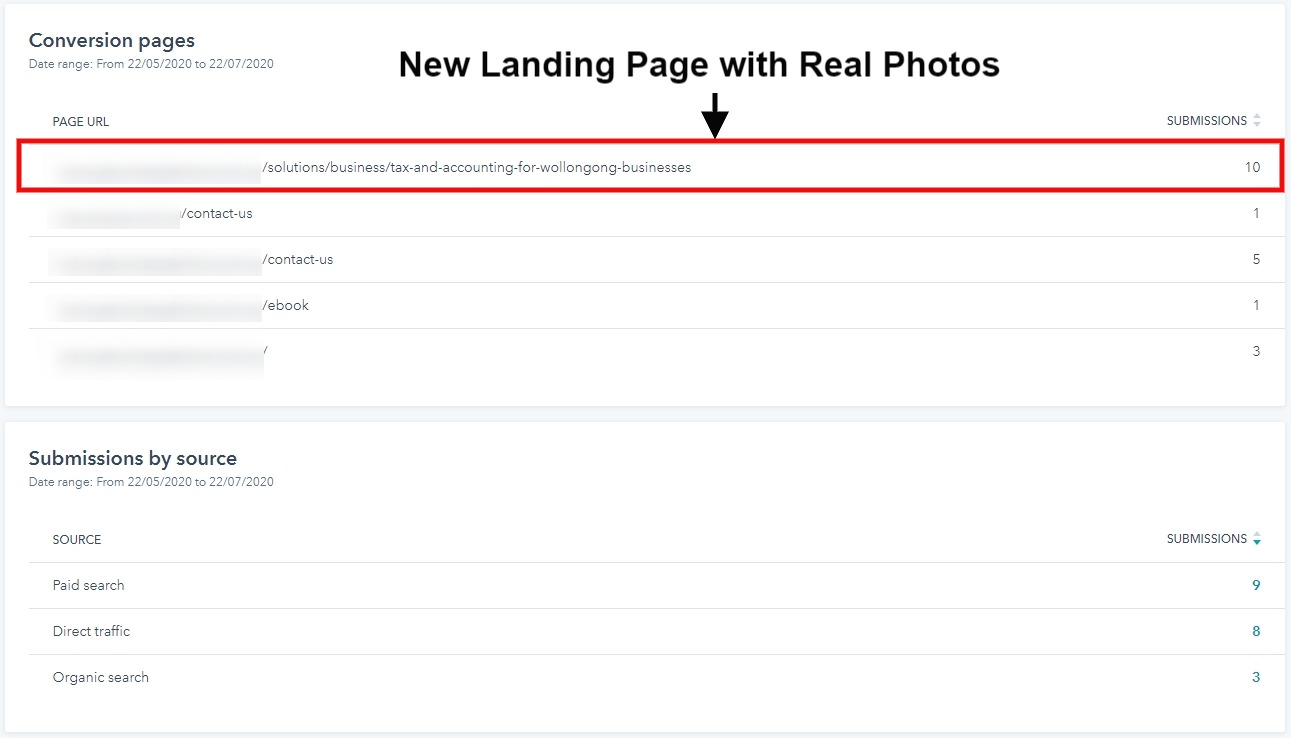 Above stats was screen captured from another client's HubSpot form submission recording. We recently started testing a new landing page with real photos and the results were fantastic. We were getting almost immediate improvement in conversion rate from the new LP, which has given the client confidence to refresh the website with LP style pages for all their services pages, and of course, use real photos wherever applicable to boost lead generation.
Show Your Team Members Profile
We always believe that is the people who make a business great, and the ones who value their employees are often in the front of the pack. For local businesses who rely on their community, having a team bio section on your website is a great way to advertise yourself and connect with people around you. A well written team profile adds character to your brand image and it encourages people to pick up the phone or walk in your door. In fact, some research shows that online audiences are 35% more likely to convert when they see happy and smiley employees profiles:)
How Do We Do Business Photography Differently?
Planning: Before each photoshoot, we always prepare a list of images and composition which are must haves to build or refresh your website. For outdoor shooting, we also take the weather into consideration and be prepared for challenging lighting conditions.
Composition & Web Design: Being web designers it's almost a second nature for us to incorporating cropping factors when taking photos for banners, background image and slides. It's the difference between taking awesome images and taking awesome images that can be used on your website with minimum post editing.
Minimise business interruption: we understand the cost of business photography needs to take into consideration of your business hours. Therefore, we always spend time planning for each shoot and arrive early for gear testing to ensure maximum efficiency and minimum business interruption.
Harsh Environment? No Worries! Below image was taken in a metal recycling industrial environment where giant hydraulic machines and dumper trucks were constantly operating, creating massive dusty winds every a few minutes. We were able to take great shots of the hydrogen gas cutting machine in action.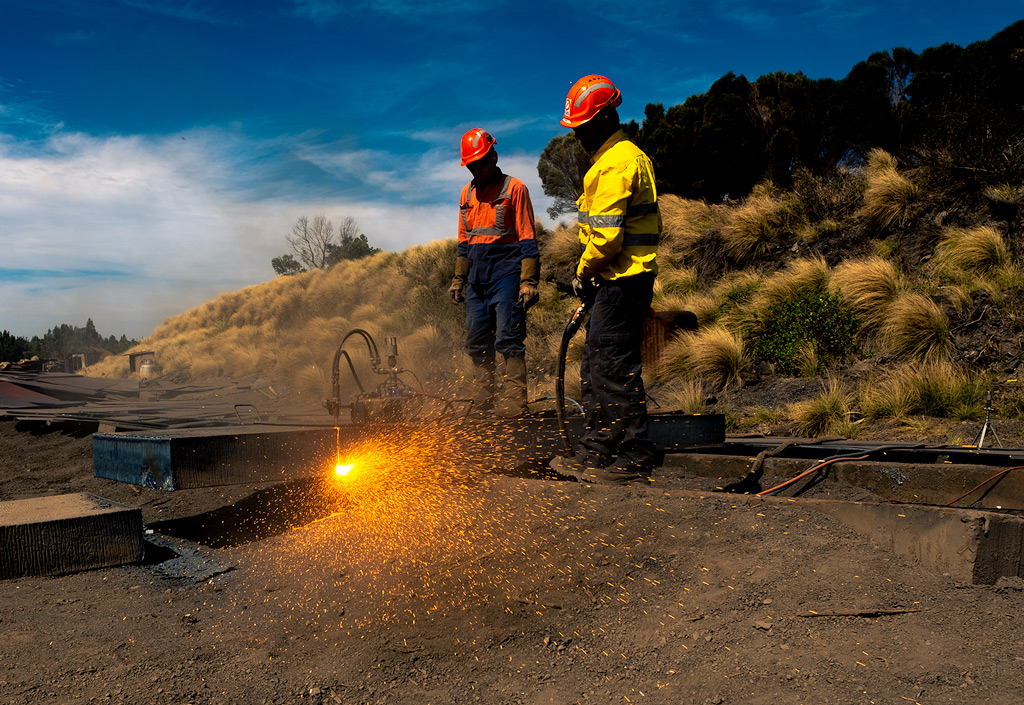 Our Business Photography Service Area
We are based in Sydney Western Suburbs and main service between central coast and south coast. For booking please call us on 1300 378 389.